#1 in Michigan.
Year after year, U.S. News & World Report ranks University of Michigan Health C.S. Mott Children's Hospital among the nation's best children's hospitals.
Mott is honored to yet again be the #1 children's hospital in Michigan and the only children's hospital in Michigan to be ranked in all ten categories evaluated with the highest rank of each specialty. This is the 17th year Mott has been the top ranked children's hospital in Michigan.
The U.S. News Best Children's Hospitals rankings rely on data and surveys of thousands of pediatric specialists. The rankings use objective measures such as patient outcomes, including mortality and infection rates, as well as health equity and available clinical resources and compliance with best practices. 
Check out why we are ranked among the best:
Nursing Quality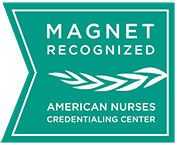 Less than 10 percent of U.S. hospitals earn the prestigious Magnet status designation, given to organizations that meet rigorous standards for quality patient care, nursing excellence and innovations in professional nursing practice.  C.S. Mott Children's Hospital nurses lead innovative quality improvement initiatives, train the next generation of nurses, and provide compassionate, patient-centered care to our Little Victors and their families.
Surgical Expertise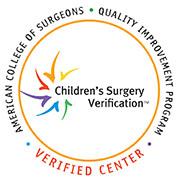 In 2017, C.S. Mott Children's Hospital received verification as a Level 1 Children's Surgery Center by the American College of Surgeons. The ACS Children's Surgery Verification Quality Improvement Program was developed to improve the quality of children's surgical care by creating a system that helps match each child's individual surgical needs with the best care environment. With this designation, Mott became one of the first level 1 children's surgical centers in the nation.
Leaders in Pain Management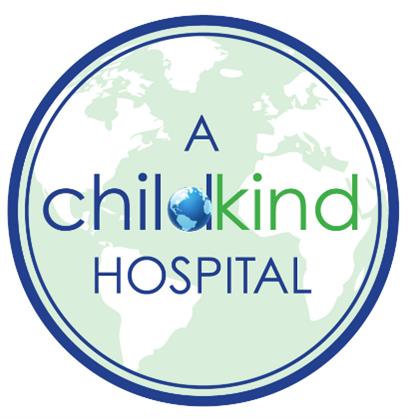 In 2022, C.S. Mott Children's Hospital became the first ChildKind certified hospital in the state of Michigan thanks to the amazing work of our pain management teams throughout the hospital. ChildKind International is an organization dedicated to improving the quality of pediatric pain care across the world by awarding certification in pediatric pain prevention and treatment. Being the first ChildKind certified hospital in Michigan is a testament to the incredible pediatric pain care that Mott provides our patients every day.
Top Trauma Care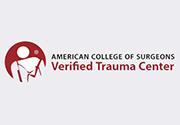 Our Level I Pediatric Trauma Center is a leader in trauma evaluation, stabilization, treatment, and care of children who have experienced a traumatic injury.  The Level I designation means we have been certified by the America College of Surgeons as providing the highest level of emergency and surgical care to pediatric patients 24 hours a day, 365 days a year.  There are fewer than 40 Pediatric Level I Trauma Centers in the entire nation, and only three in Michigan. In addition, we are one of only two children's hospitals in Michigan verified by the American Burn Association to provide pediatric burn care.
Pediatric Cardiology & Heart Surgery
Ranked 1st in Michigan and 11th in the nation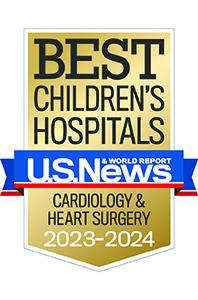 Our congenital cardiac surgery program is considered one of the highest-volume programs in the nation by Society of Thoracic Surgeons (STS), serving the highest-complexity cases. Research shows that this experience is a key determinant of quality of care and our procedural results consistently meet or surpass national averages. U-M pediatric cardiologists and cardiac surgeons have deep experience treating even the most complex heart conditions, some of which only a small number of hospitals around the country are able to surgically repair. 
Our children's heart specialists lead nationwide quality improvement (QI) endeavors to improve how kids recover and fare long term after heart surgery. QI initiatives led by U-M are forging collaboration across numerous heart centers throughout the nation and the world to share best practices and improve long term outcomes for children with congenital heart disease.
Patients have access to the latest treatments, devices and clinical trials, as well as psychosocial care and education to promote wellness. Our program engages patients and families in care decisions and parents have advisory roles on care improvement endeavors to advocate for the patient and family perspective and help us consistently improve the quality of our care.
University of Michigan Health is one of just a few medical centers nationwide where Labor and Delivery at Von Voigtlander Women's Hospital is under the same roof as our children's hospital, keeping mother and baby together when it matters most after birth. Our pediatric cardiologists also work alongside other top-ranked pediatric specialists at Mott to provide the best of care in a number of multidisciplinary clinics such as the Cardio-oncology Clinic, Cardiogenetics Clinic, Single Ventricle Fontan Clinic, Rasopathy Clinic and Neurodevelopmental Follow-Up Clinic.
As the leading pediatric heart program in Michigan, the Congenital Heart Center at Mott provides the most advanced evidence-based care for infants, children and adolescents with all forms of congenital and acquired heart disease, as well as adults with congenital heart disease (ACHD) through our ACHD accredited comprehensive care center.  Our program is dedicated to bringing this top pediatric and congenital heart care close to home for our patients with 14 clinic locations throughout the state, making it so nearly all Michigan families are within 90 miles of expert pediatric and congenital heart care from a Mott provider.
Learn more about the Congenital Heart Center at C.S. Mott Children's Hospital.
Pediatric Cancer
Ranked 1st in Michigan and 16th in the nation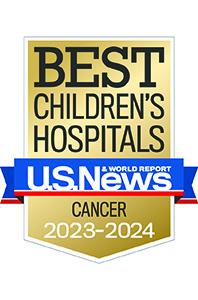 University of Michigan Health is home to one of the nation's largest and most sophisticated gene sequencing programs since 2011, allowing for personalized treatment plans based on each child's own genetic cancer profile, and the Pediatric Precision Oncology Program at Mott continues to lead the nation in personalized pediatric cancer care.
U-M Health is home to one of the fastest growing and largest pediatric brain tumor programs in the nation, the Chad Carr Pediatric Brain Tumor Center (CC-PBTC), with specific expertise in diffuse intrinsic pontine glioma (DIPG) and other high-grade gliomas.
Mott also has the largest, most sophisticated pediatric bone marrow transplant (BMT) program and cellular therapy program in the state of Michigan, from both a clinical care and research perspective, with special expertise in the management of Graft Versus Host Disease (GVHD), lung complications allogenic BMT, non-malignant indications of BMT and CAR T-cell therapy of leukemia and lymphoma.
Mott physicians are national leaders in high-risk neuroblastoma (HR-NBL) with specific expertise in immunotherapy, high dose and MIBG therapy in the management of HR-NBL. Our pediatric surgeons are national leaders in the treatment of neuroblastoma, Wilms Tumor and brain tumors and have specific expertise in minimally invasive surgeries, MRI-guided surgery and interventional surgical procedures.
Our pediatric oncologists are committed to a multidisciplinary and seamlessly coordinated approach to care, with collaboration across multiple disciplines through a single clinical home. Innovative programs like the CC-PBTC, our U-M Solid Tumor Oncology Program (M-STOP), M-STOP tumor board and our pediatric brain tumor precision medicine meeting ensure that each patient benefits from the expertise of all the nation's leading sub-specialists, consulting and participating in the care of each patient.
In addition, U-M pediatric cancer specialists offer distinct expertise in caring for children with relapsed and resistant cancers. Michigan Medicine is home to the largest pipeline of Phase 1 clinical trials in the state, with both Michigan investigator-led and multi-site clinical trial offerings. Mott is one of the few medical centers in the country to offer HIPEC therapy to pediatric patients with refractory abdominal cancers. 
Furthermore, Mott is renowned internationally for our expertise in the treatment of hemophilia, bleeding disorders and thrombosis (inappropriate or excessive blood clotting) through our world-class Pediatric Hemophilia and Coagulation Disorders Program, in addition to our top immunohematology and immunodeficiency programs.
Learn more about childhood cancer care at C.S. Mott Children's Hospital.
Pediatric Gastroenterology & GI Surgery
Ranked 1st in Michigan and 20th in the nation
We are the only program in Michigan, and one of the few in the country, that offers pediatric advanced and therapeutic endoscopy - including endoscopic retrograde cholangiopancreatography (ERCP) and endoscopic ultrasound (EUS) - by a pediatric gastroenterologist, which are important for the care of children with hepatobiliary and pancreatic diseases and perianal fistulizing Crohn's disease. Performing over 1,500 endoscopic procedures annually, our expertise in endoscopic techniques allows us to safely examine a child's entire digestive tract in a minimally invasive fashion and determine potential treatments and interventions without major surgery and extensive recovery. Michigan Medicine pediatric gastroenterologists and hepatologists offer a full spectrum of diagnostic and treatment options for children with digestive, gastrointestinal and liver disorders.
Michigan Medicine's pediatric liver transplant program is the first and largest liver transplant program in the state, and one of the original transplant centers in the country.
Our multidisciplinary inflammatory bowel disease (IBD) program is a leader in Michigan and nationally in innovative research to prevent complications and improve outcomes and quality of life for individuals with Crohn's disease and ulcerative colitis. Michigan Medicine was an early member in the ImproveCareNow (ICN) Network collaborative, designed to advance care for IBD patients and family through evidence-based quality improvement. Today, Michigan Medicine is one of the largest ICN sites in the world.
Learn more about gastroenterology services at C.S. Mott Children's Hospital.
Pediatric Neurology & Neurosurgery
Ranked 1st in Michigan and 23rd in the nation
C.S. Mott Children's Hospital is recognized by the National Association of Epilepsy Centers (NAEC) as a Level 4 Certified Epilepsy Center, the highest certification available from the NAEC, certifying that Mott provides the highest-level medical and surgical evaluation and treatments for children with complex epilepsy.  The pediatric epilepsy team provides comprehensive care for patients needing state-of-the-art treatment, including medication, dietary therapies, implantable neuromodulatory devices (responsive neurostimulation, deep brain stimulation, vagus nerve stimulation) or open surgery. A multidisciplinary approach, involvement in multicenter research and individualized techniques offer the best treatments available, leading to referrals from across the country.
Our neurosurgeons are part of the first Michigan team to offer fetal surgery for unborn infants with spina bifida, as part of the renowned Michigan Medicine Fetal Diagnosis and Treatment Center. 
Mott offers state-of-the-art intraoperative MRI technology – the only facility in the State of Michigan with the capability to perform MRI scanning in the operating room without moving the patient into a separate scanner – providing ultra-detailed surgical visualization and further enhancing the precision of our experienced neurosurgical team.
Michigan Medicine is a leader in the care for and research into better treatments for pediatric brain tumors, with specialized expertise in DIPG in particular.
Our pediatric neurologists and neurosurgeons also offer advanced, multidisciplinary care for a full range of neurological conditions, including brachial plexus, cerebral palsy, craniofacial anomalies, chronic headaches, movement disorders, and neuromuscular disorders, including gene therapy. The Pediatric Neuromuscular Clinic offers the latest FDA-approved treatments in partnership with Physical Medicine & Rehabilitation.
The Pediatric Sleep Disorders Program at Mott is the only pediatric sleep program that also offers a multidisciplinary sleep clinic in the state of Michigan, and is one of the largest in the country. The program combines the expertise of pediatric neurologists, pulmonologists, developmental and behavioral pediatricians, and pediatric psychologists to provide comprehensive assessment and treatment of infants, children and adolescents with a wide variety of sleep problems.
Learn more about pediatric neurological care at C.S. Mott Children's Hospital
Pediatric Diabetes & Endocrinology
Ranked 1st in Michigan and 24th in the nation
The diabetes program at Mott is one of the largest established programs in Michigan. University of Michigan Health faculty and staff collaborate and engage in care improvement activities with patients and caregivers to improve outcomes and quality of life. We are also one of the original centers to participate in the T1D Exchange Quality Improvement Collaborative, a national learning network focused on improving patient and family outcomes in type 1 diabetes which now includes 54 centers. And in November 2020, with the support of JDRF and the Caswell Diabetes Institute, the JDRF Center of Excellence at the University of Michigan was launched to support research on diabetes complications and psychosocial outcomes for persons with T1D.
Our innovative gender management program, recognized for its commitment to diversity leadership, has become a regional leader in care for transgender and gender non-conforming children and adolescents. Mott pediatric endocrinologists also offer specialized care for children with abnormal growth disorders and congenital adrenal hyperplasia. 
If surgery is needed to treat your child's endocrine disorder, our multidisciplinary pediatric endocrine surgery program provides unique expertise in complex surgical procedures for endocrine conditions such as thyroid nodules and multinodular goiters. Our multidisciplinary pediatric pituitary surgery clinic also offers specialized care for pituitary tumors and cysts. 
Our pediatric endocrinologists are committed to a multidisciplinary and seamlessly coordinated approach to care, with collaboration across multiple disciplines for top-quality care for conditions such as Polycystic Ovarian Syndrome, Turner Syndrome, Osteogenesis Imperfecta, and Prader-Willi Syndrome. This ensures that each patient benefits from the expertise of a team of specialists, consulting and advising on the care of each patient. When the time comes, our robust diabetes transition program offers a seamless transfer of care to our adult endocrinology team.
Learn more about metabolism, endocrinology and diabetes services at C.S. Mott Children's Hospital.
Pediatric Nephrology
Ranked 1st in Michigan and 25th in the nation
Mott nephrologists are leaders in research in the treatment and patient outcomes of a number of kidney diseases including nephrotic syndrome, kidney transplant and chronic kidney disease. 
We are part of Mott's world class Pediatric Renovascular Hypertension Program offering integrated multidisciplinary care and specialized treatments to patients around the country and world, and hosted the First International Symposium. Multidisciplinary clinics are also offered for patients with kidney stones, vasculitis and severe congenital heart disease.
Our pediatric kidney transplant program reports post-transplant graft and patient survival rates that rank among the world's best with over 600 pediatric kidney transplants performed. We are a charter member of the Improving Renal Outcomes Collaborative (IROC), sharing best practices and data regarding care, applying quality improvement methods, and engaging in research to improve health outcomes.
Mott is home to the largest pediatric nephrology team in Michigan and the continuous renal replacement therapy (CRRT) program for critically ill children with acute kidney failure is one of the most experienced in the country.
Learn more about pediatric nephrology at C.S. Mott Children's Hospital.
Pediatric Orthopedics
Ranked #1 in Michigan and 30th in the nation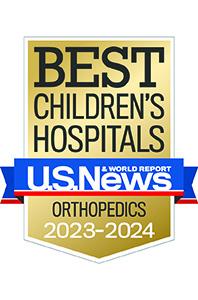 Pediatric orthopedic surgeons at Mott specialize in all aspects of musculoskeletal care for infants, children and adolescents. This expertise includes diagnosis as well as surgical and nonsurgical treatment for a wide range of problems such as scoliosis, hip dysplasia, lower extremity deformities and traumatic injuries.  Our growing hip group includes world renowned surgeons performing cutting edge procedures for hip disorders in children and adolscents.
We also have expertise and work with our great multispecialty teams to treat many medically complex patients with problems including cerebral palsy, skeletal dysplasias and neuromuscular disorders in growing kids. Our multidisciplinary osteogenesis imperfecta (OI) clinic has become a destination for patients with OI, including offering peer and family support opportunities.
Our orthopedic surgeons offer expertise in the most advanced treatment options for patients with spinal deformity, including magnetically controlled growing rods, minimally invasive surgical techniques and computerized, intraoperative navigation for spinal fusion procedures. The pediatric orthopedic team is also involved in quality and systems improvement initiatives to enhance patient safety in the operating room.
Learn more about the pediatric orthopedic surgery program at C.S. Mott Children's Hospital.
Neonatology
Ranked #1 in Michigan and 33rd in the nation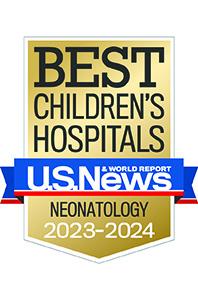 Infants cared for in the C.S. Mott Children's Hospital Brandon Newborn Intensive Care Unit (NICU) receive comprehensive expert care from nationally recognized neonatologists that is family centered and technologically advanced. Approximately 20 percent of our patients are transported from other regional Level 3 NICUs for the advanced level of care available at Michigan Medicine.
Our care teams have specialized expertise to support sophisticated newborn care. Using advanced equipment and therapies designed for the care of infants with complex or unusually severe problems that challenge the resources of other centers, our team is able to offer treatments such as extracorporeal membrane oxygenation (ECMO), high-frequency ventilation, therapeutic hypothermia and focused small baby care. We provide coordinated prenatal care for complicated pregnancies, supported by the Michigan Medicine Fetal Diagnosis and Treatment Center, which offers advanced fetal interventions.
The NICU maintains a ratio of one nurse to one to two patients. Infants in the NICU receive expert care from board-certified neonatologists and pediatric subspecialists, many of whom are respected internationally as authorities on neonatal therapies. Members of our team routinely participate in and lead cutting-edge clinical research to identify opportunities to improve care at newborn intensive care units across the country.
Learn more about the newborn intensive care unit at C.S. Mott Children's Hospital.
Pediatric Pulmonology
Ranked #1 in Michigan and 35th in the nation

C.S. Mott Children's Hospital has the largest group of pediatric pulmonology specialists in the state dedicated to the care of children with breathing problems. The group provides specialized care with unique strengths in areas related to the care of children with asthma, cystic fibrosis, bronchopulmonary dysplasia, primary ciliary dyskinesia, interstitial lung disease, sleep disorders, neuromuscular disorders and children with chronic respiratory diseases requiring ventilator support. We also perform procedures such as bronchoscopy and pulmonary function testing to help diagnose children with breathing problems.
The cystic fibrosis program is the largest program of its kind in the state, accredited by the Cystic Fibrosis Foundation and offers numerous opportunities to join research studies investigating emerging therapies.
In addition to our comprehensive asthma clinic, we also offer a Complex Asthma Management Program designed for children who have frequent asthma exacerbations, with a focus on supporting the patient's family and the primary care provider to decrease emergency room visits and hospitalizations. 
Our Pediatric Home Ventilator Program is the largest in Michigan, and one of the largest in the country providing a unique multidisciplinary support system for children dependent on pulmonary technology.  
Our pediatric pulmonologists also contribute to several multidisciplinary programs such as those related to the management of children with aerodigestive disorders, congenital diaphragmatic hernia, neuromuscular disease and alternatives to positive airway pressure (PAP) therapy.
Learn more about pediatric pulmonology at C.S. Mott Children's Hospital.
Pediatric Urology
Ranked 1st in Michigan and 49th in the nation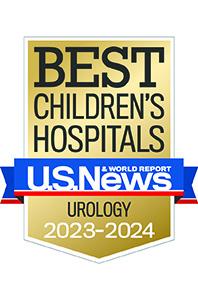 Our pediatric urologists offer expert care for all urological conditions including minimally invasive treatment options. Members of our team provide specialized care as part of the Disorders of Sex Development program and other multidisciplinary special programs including complex elimination dysfunction, spina bifida transition clinic and comprehensive stone clinic.  In addition, our pediatric urologists provide fetal diagnosis, consultation and management of prenatal care as part of Michigan Medicine's comprehensive Fetal Diagnosis and Treatment Center. 
From routine, simple procedures to rare and complex conditions requiring life-changing reconstructions, Mott pediatric urologists offer innovative, evidence-based treatment and a unique level of support and resources for children and families who travel from throughout Michigan and all over the U.S. for care at C.S. Mott Children's Hospital.
Learn more about pediatric urology at C.S. Mott Children's Hospital.
Patients and Families
We also owe much of our success to the families who volunteer their time and energy to help us continually improve our care and maintain a focus on patient and family centered care.
Learn more about our patient and family centered care programs.
Thank you to all the faculty, staff, partner physicians, families and patients who inspire our work and contribute to our world-class programs.