Don't let your page slither away! Use this fun and colorful snake bookmark to help you save the place in your favorite book.  
If your child is younger or beads may be a choking hazard, you can also create this craft with a wide/jumbo popsicle stick and colorful string. Wind the string in fun patterns around the popsicle stick and use a dab of glue to hold it in place.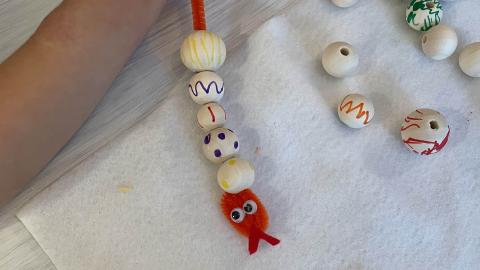 What You'll Need: 
Pipe cleaners 
Wooden beads (make sure the pipe cleaner will fit through the beads' holes) 
Color markers 
Small wiggle eyes 
Small piece of red felt 
Glue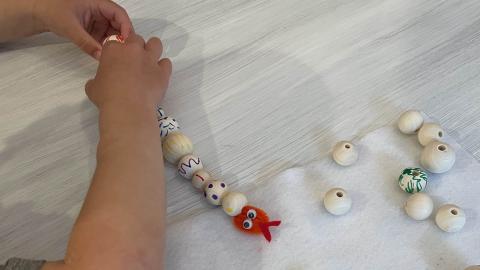 Instructions: 
Step 1: Decorate the wooden beads using the color markers. We made ours each have a fun pattern across them! 
Step 2: Take one end of the pipe cleaner and bend it over to form a small oval and create a barrier for the beads to stop and stay in place (see above photo).  
Step 3: String the beads onto the pipe cleaner and bend the end over across the last bead to keep the beads in place. 
Step 4: Use the glue to add wiggle eyes onto the front oval, or face, of the snake. Cut a small v from the red felt as your snake's tongue. Glue the tongue to the front of the snake's face (see above photo). 
Step 5: Your snake is ready to mark your page in your favorite book!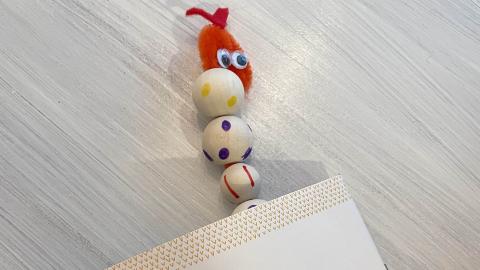 Check out other Arts & Crafts Activities from Camp Little Victors: