Make your own piggy bank while doing your part to save the planet!
What You'll Need:
Empty and cleaned disposable water bottle (we used a larger 1-liter bottle to give us more space for attaching the pig's limbs)
Pink craft paint
Foam paint brush
Construction paper
Black marker
Tape or glue
Scissors
Instructions:
Step 1: Paint your entire bottle using the pink craft paint and foam paint brush. Let it dry completely before moving onto the next step!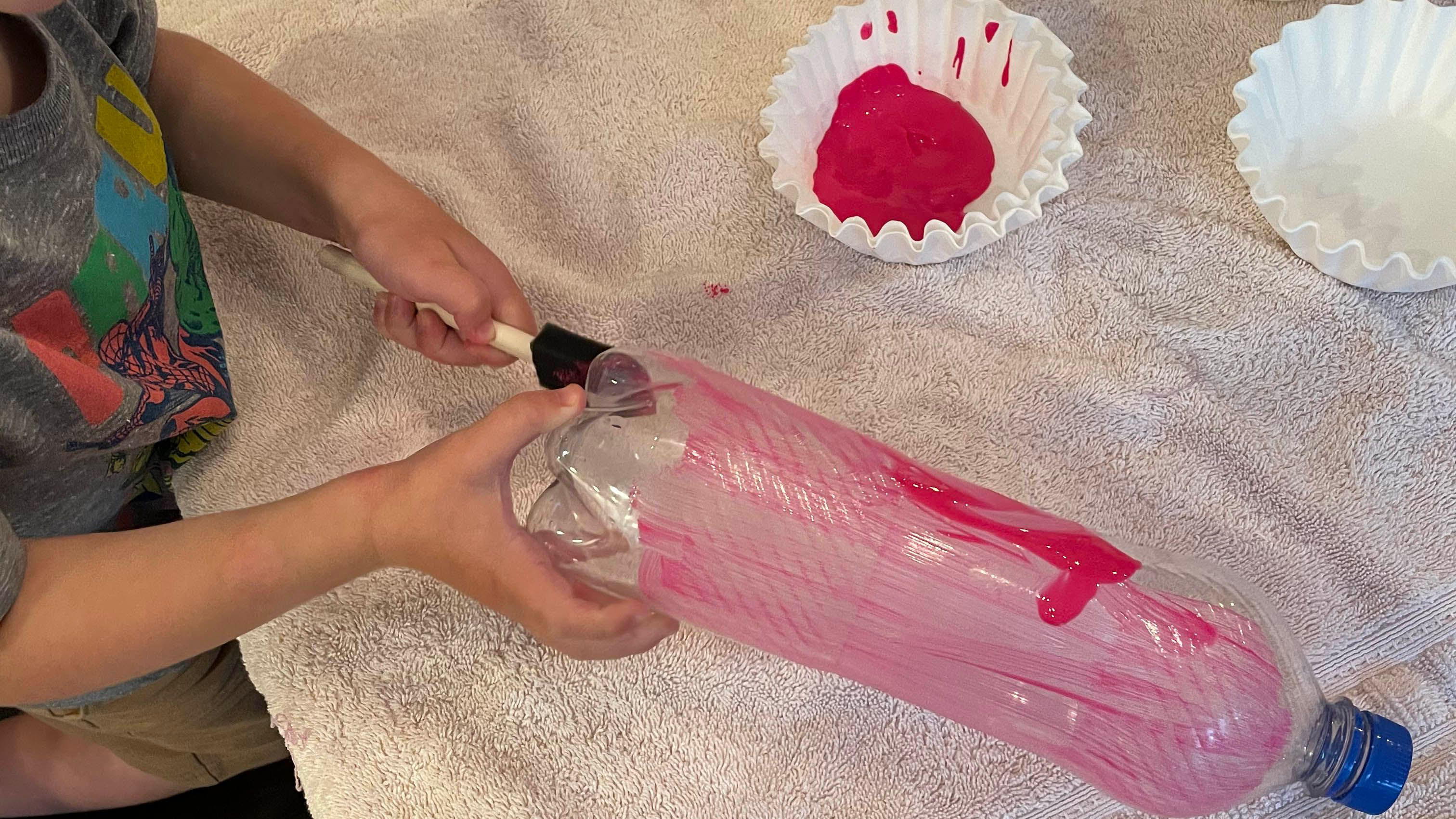 Step 2: Have an adult help cut a rectangle in the top of the bottle. This will be used to insert coins or small treasures into the piggy bank (see above photo).  
Step 3: Use the construction paper to cut out ears, legs and a curly tail for your pig. Use the marker to draw details onto the limbs (see above photo), as well as eyes on the bottle. Cover the water bottle lid with construction paper and draw two lines for the pig's nose.
Step 4: Use tape or glue to attach the pig's limbs to the bottle (see above photo).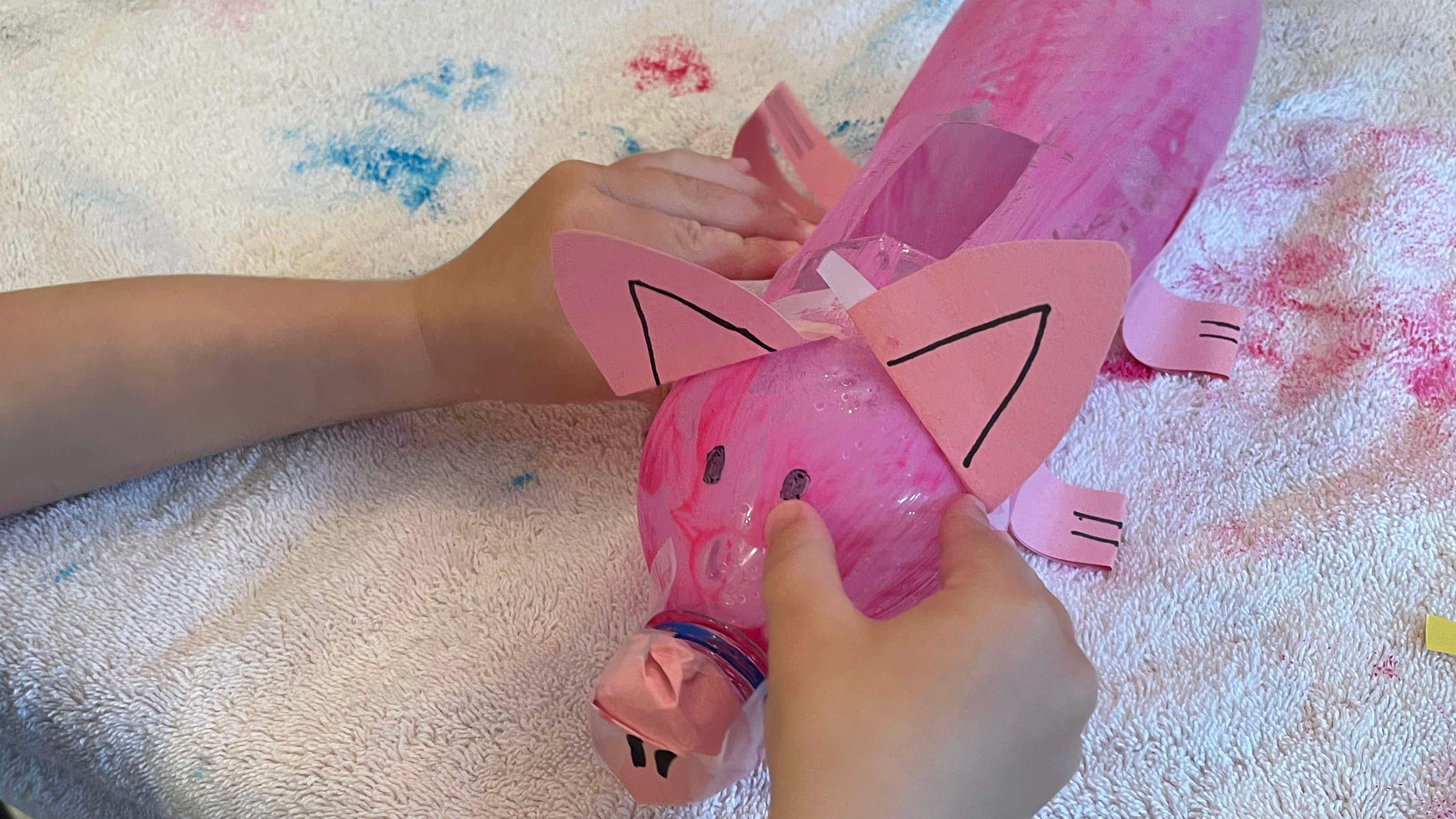 Step 5: Start storing your coins or small treasures in your new piggy bank!
Inspired by Easy Crafts for Kids.
Check out other Science & Math Activities from Camp Little Victors:
Find more science and math activities from Camp Little Victors.