Finger foods are always a hit, and this fun roll-up adds a cute and crunchy twist with its "caterpillar legs." Throw some extra grilled chicken on the grill one night and you'll have the hardest part of tomorrow's lunch prep out of the way! You can also use deli turkey if you're in a rush and on the go.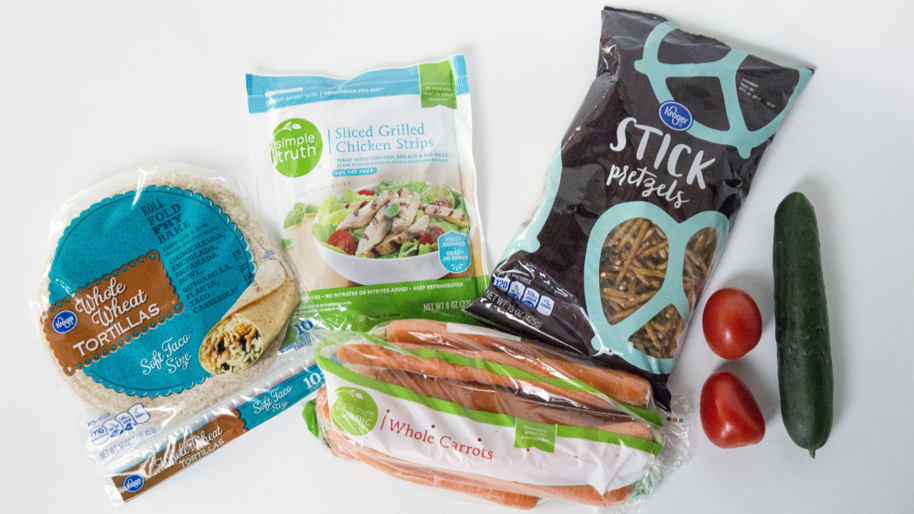 Ingredients:
Grilled chicken strips
8-inch whole wheat tortillas
matchstick-cut carrots
cucumber, cut into thin sticks
thin pretzel sticks
Roma tomato, optional
Instructions:
Place meat in center of tortilla, along with carrot and cucumber sticks.
Roll the tortilla up. Carefully secure by inserting pretzel sticks.
Cut rolled up tortilla into 2-3 pieces. Arrange on plate. If desired, use the tomato to complete your caterpillar!
Enter this week's #MottCamp drawing for a chance to win a portable soccer net!
Scroll down for giveaway details.
Giveaway Details
a Rafflecopter giveaway