We are pleased to offer three professional development opportunities – a child life fellowship, internship and a practicum experience for health professionals. *Upon selection, practicum and internship candidate interviews will take place virtually via video conference*
Information Sessions and Career Day have been postponed due to COVID. We will re-evaluate possible options in the fall.
Child Life Specialist Accredited Internship Program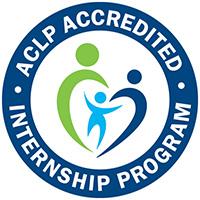 The Child & Family Life Department at C.S. Mott Children's Hospital offers a fifteen week internship.  The experience consists of 40 hours per week resulting in a 600 hour clinical internship. This opportunity is provided three times per year:
Winter Internship – begins in January
Summer Internship – begins in May
Fall Internship – begins in September
The Child Life Intern is responsible for supervised involvement in the planning and implementation of developmentally and psychosocially supportive programming for children and adolescents. Services will be provided in both the inpatient and outpatient areas of C.S. Mott Children's Hospital in a rotation schedule designed by the intern and his/her supervisor.
The intern will be expected to incorporate play, emotional support, healthcare education, and family involvement in order to enhance the optimum development during the healthcare experience. Social, emotional, intellectual and physical well-being of children and families will be addressed by the intern with supportive daily supervision, training and evaluation by certified child life specialists and other members of the multidisciplinary medical team.
The Ongoing Guidance and Evaluation WillEenable the Intern to:
provide meaningful therapeutic interventions and activities
assist children and families in their adjustment to the healthcare setting
share observations, experiences, and assessments with his/her on-site supervisor
develop assessment skills and intervention strategies
participate in multidisciplinary team approach to family centered care
Internship Program Components
inpatient/outpatient rotations
participation in monthly child life staff meetings
record daily intern journal entries
participate in assigned readings and discussion through weekly Journal Club
clinical training experience - Interns will have the opportunity to observe, shadow, and implement therapeutic interventions on different units in a rotation schedule
two patient case studies are required during the course of the internship
attend clinical skills and seminars throughout the course of the internship to enhance hands-on understanding and multidisciplinary learning
on-going self-evaluation including: reflection, weekly meetings and feedback by rotation supervisor and internship coordinator
develop, implement and assess an approved project
perform at least two site visits to other child life programs
develop the skills and knowledge necessary to become a certified child life specialist
Internship Eligibility Requirements
Relevant coursework as deemed by the ACLP Eligibility Assessment Report

in-progress courses are accepted as long as they will be complete prior to the internship start date
A course taught by a child life specialist is required

Experience working with children in healthcare settings for a minimum of 250 hours
Experience working with well infants, children, and/or teens
Completion of a child life practicum is preferred, but not required
We accept both affiliated and non-affiliated applicants
Apply to the Internship Program
We follow the ACLP guidelines for offer and acceptance dates.  Please follow this link for application deadlines.
If selected for an internship, official transcript will be required.

Apply Online
You will need to email cflinternship@med.umich.edu and request a link to Dropbox.  Once you receive the Dropbox link, you will need to upload each document.  They must be labeled appropriately. Also include the Michigan Medicine application and the CACLP common application.
Please name your file attachment as: (first initial followed by your last name with document title)
Examples:
jhollyCSMottInternApp
jhollycoverletter
jhollyresume
Applications should include the following documents
C.S. Mott Children's Hospital Application
Cover letter
Resume
ACLP Eligibility Assessment
ACLP Common Application
Course Verification (if Eligibility Assessment is not passed)
Verification of Practicum Experience/Volunteer/Related experience (minimum 250 hours)
Three Child Life Internship Candidate Common Recommendation Forms (at least one from a CCLS). These should be uploaded by applicant to Dropbox and include the contact information of the person providing recommendation. Alternately, recommenders may choose to email forms to cflinternship@med.umich.edu
Transcripts (Unofficial accepted; however, if selected for an internship placement, official documents will be requested)
For More Information
Jenn Holly, MS, CCLS, CEIM
Internship Coordinator, Child and Family Life
Michigan Medicine
C.S. Mott Children's Hospital
734-232-7131
Kim Manasco, CCLS, CEIM
Internship Coordinator, Child and Family Life
Michigan Medicine
C.S. Mott Children's Hospital
cflintership
734-232-6744
Child Life Practicum Program
The Child and Family Life Department at C.S. Mott Children's Hospital offers students pursuing the profession of Child and Family Life a volunteer practicum experience. The student will learn how the profession of Child Life can assist patients and families navigate, understand and cope during their hospital experience. This will be provided by structured time focusing on the development of essential skills Child Life Specialists utilize to achieve these goals. This experience will focus on opportunities for the student to shadow and observe a Child Life Specialist in a variety of clinical settings. The student will also be encouraged to develop strong rapport building skills which are essential to building trust while helping patients and families through the hospital experience. 
Practicum Program Components
120 hour volunteer experience in hospital, inpatient and/or outpatient setting
10 week experience
12 hours per week shadowing and observing child life specialist in the activity center and at the bedside on a rotation schedule determined by the internship coordinator and child life staff
participate in special events on the assigned unit
observation with other child and family life staff (activity therapists, creative arts therapists, and school teachers)
journal entry weekly with a focused topic selected by child life staff
initial assessment, planning, intervention and evaluation skills on a selected patient
contract of expectations and objectives developed by the individual with input from supervisor
orientation and training initiated by volunteer services and additional training and orientation by child life specialists in assigned areas
evaluation at mid-point and at conclusion of practicum experience with input from individual student, site supervisor and school supervisor (if applicable)
observation of procedure preparation and support by Child Life Specialist
completion of assignments including: Activity assessment and planning, scenario review, weekly assessment of experiences and developmental assessment of selected patients
Applications for the summer practicum are due January 5, for fall by March 15, and for Winter by September 5. If you are interested in applying to our practicum program, please fill out and return the Practicum Application. Three signed letters of reference should accompany your application as well as a brief paragraph stating how the practicum experience will help you on your chosen career path. Please be sure to include your name, date and title on the page including your brief paragraph.
Practicum Applications
Practicum Applications  can be submitted via e-mail to alethaye@med.umich.edu.  Reference letters for the practicum applications do not need to be sealed; however, any reference letter which does not include contact information for the person writing the letter on your behalf, will not be accepted.
For More Information
Alexandra Thayer, CCLS
Practicum Coordinator
C.S. Mott Children's Hospital
alethaye@med.umich.edu
PH: 734-232-5057
Child Life Fellowship
Michigan Medicine along with the Child and Family Life Department is committed to providing quality education and training for both students and professionals. The Fellowship offers entry-level child life experience for a college graduate who has completed a minimum 600 hour Child Life internship. Certification or exam eligible required. Details pertaining to the start date and application due date can be found on the application.