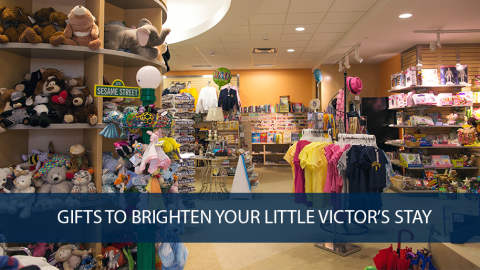 Guests may purchase gifts, magazines, cosmetics, candy, toys, games, books, cards, clothing, flowers and more at our volunteer-staffed gift shop:
The Carousel Gift Shop at C.S. Mott Children's Hospital & Von Voigtlander Women's Hospital
Location: Level 2, main lobby, next to the Family Resource Center
Hours:
Monday through Friday: 9 a.m. - 7 p.m.
Saturday & Sunday: Noon - 5 p.m.
Contact: 734-232-7335
Phone orders can be placed at this gift shop.
Learn about other University of Michigan Health System gift shop locations.
Proceeds from gift shop purchases support FRIENDS which funds a number of patient education initiatives, Gifts of Art and other programs. Learn more about FRIENDS by calling 734-764-6893 or toll-free 800-888-9825.