Starting with Charles Stewart Mott, for whom our hospital is named, we have benefited from many community partners.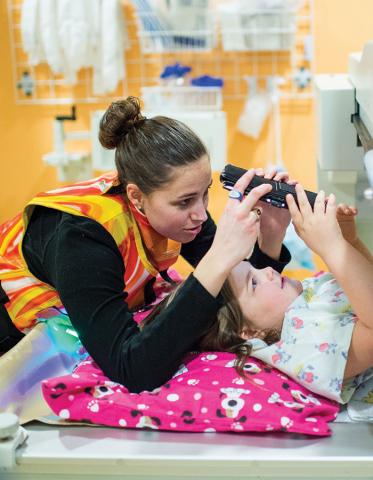 There are several ways for your corporation or foundation to get involved with Mott that also help meet the goals and needs of your organization. 
Sponsorship of our fundraising events allows high visibility opportunities for your organization. We will work to customize a program that ensures you receive the recognition you deserve for supporting our cause. Learn more about our sponsored events: Event on Main, CHAMPS for Mott
Encouraging your employees to give to Mott through volunteer time, giving campaigns and corporate matching demonstrates that your organization supports a cause that benefits children's health and the community every day.
Private foundations can partner with Mott faculty to support and generate cutting edge research that will impact some of the most important pediatric diseases we face.
Cause marketing allows a partnership between a business and a charitable cause to achieve a net gain for both organizations. Partnering with Mott allows you to align with a cause dramatically impacting families' lives in the community, while allowing you to build goodwill with your customer base.
For more information on corporate and foundation giving, please contact Joe M. Piffaretti, senior director of corporate and foundation relations, at 734-763-1318 or piffaret@umich.edu.