Mission Statement: The Pediatric Renovascular Hypertension Program at Michigan Medicine will continue its role as the leading international referral center for children and young adults affected by this rare disease. The program offers world-class, patient-centered care with a multidisciplinary team of clinicians and scientists. It is committed to advancing diagnostic tools and novel treatment options through cutting-edge laboratory and clinical research. Team members support and partner with families through care coordination and educational resources.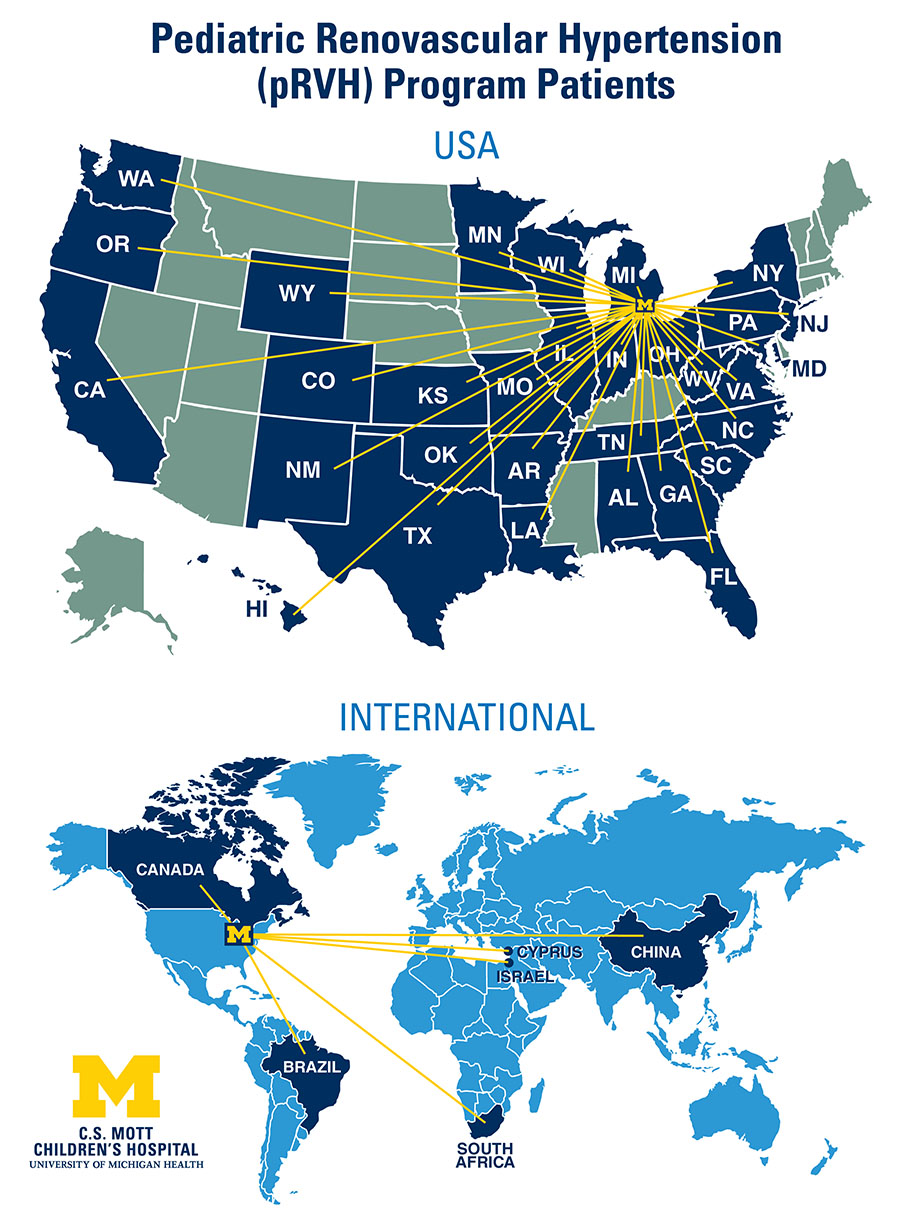 Children and families from around the world visit our Pediatric Renovascular Hypertension Program for expert help managing and treating renovascular hypertension and complex vascular disease. Our team is renowned for experience with even the most complex forms of midaortic syndrome and renal (kidney) artery disease. The program has maintained a high-volume referral practice over the past five decades and continues to provide the best possible individualized care for each patient.
Our patients receive seamlessly integrated care from a multidisciplinary team that includes leading specialists in vascular surgery, pediatric nephrology, interventional radiology, pediatric urology, anesthesia, pediatric critical care and other sub-specialties. Physicians, nurses and social workers partner with patients, families and collective care teams to personalize treatment and coordinate every step of care and, whenever possible, arranging appointments so that multiple specialists can be seen in a single visit.
We know that receiving care, whether locally or long distance, can be stressful. We strive to provide support for our patients and their families as you navigate your care journey. We also welcome you to visit our Patient & Visitor Guide for helpful resources in planning your visit and support services during your stay.
Contact Us
For domestic and international referrals, call 734-936-5786 or email [email protected].