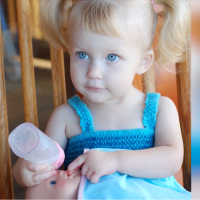 Heart Transplantation for Restrictive Cardiomyopathy
After becoming ill at six months old, Maddie was diagnosed with restrictive cardiomyopathy.  Just after her first birthday, she received a life-saving heart transplant. Eight years later, Maddie is still thriving. Watch Maddie's story.
---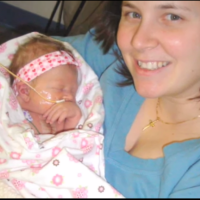 Fetal surgery for hypoplastic left heart syndrome 
A young mother learns her unborn baby has a serious heart defect and may not survive to birth. By bringing her to the Congenital Heart Center at Mott Children's Hospital, the baby, Mira, not only survived to birth but continues to thrive. 
Read Mira's story
.
---
A Tiny Patient and Her Family Prepare to Heal
Cherub-faced Sofia was born with hypoplastic left heart syndrome, a congenital heart defect in which the left side of the heart is severely underdeveloped. Read Sofia's story.
---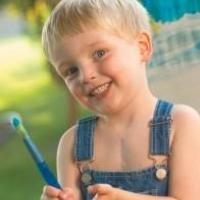 All Heart Congenital Heart Center 
Tommy Schomaker was born with "half a heart," but after five surgeries and with the care and support of a diverse team of professionals, it's blue skies and yellow suns ahead. Read Tommy's story.