Our goal at the Stepping Stones Pediatric Palliative Care Program is to provide comprehensive care for you and your family using a team approach. Your care may involve a number of our team members working seamlessly to ensure you are supported and cared for throughout your journey.
Our team includes the following physicians and nurse practitioners:
In addition, our team includes nurses, social workers and spiritual care providers who are experts in symptom control, coordination of care and helping with discussions of goals. Our team includes: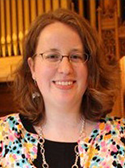 Rachel Brownson, MDiv
Staff chaplain offering spiritual care to patients, their families, and staff. Board certified by the Association of Professional Chaplains, and ordained in the Presbyterian Church (USA).
Elizabeth Goudie, LMSW, APHSW-C
Social Worker who has a special interest in supporting patients and families through chronic or life-limiting illnesses. Supportive in decision-making, crisis, social and emotional support, with experience in hospital based social work and transition to hospice care.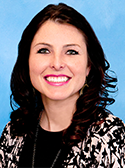 Beth Pasternak, MS-PREP, BSN, RN
Clinical Nurse who worked in Pediatric Hematology Oncology Bone Marrow Transplant before joining the Stepping Stones Pediatric Palliative Care program. Passionate about educating and mentoring patients and care providers on today's most urgent public health issues involving pain and pain treatment, while trying to place pain management in the context of quality of life and function.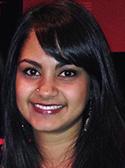 Prianka Shakil, LMSW
Clinical Social Worker with a passion for supporting patients and families through their journeys with chronic or life-limiting illnesses. Offers empathetic listening and emotional support in times of adjustment to new diagnoses, medical decision-making, and crisis, with previous experience in inpatient care management and transplant.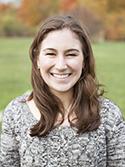 Rebecca Wright, BSN, RN
Clinical Nurse who previously worked in Pediatric Cardiology prior to joining Stepping Stones Pediatric Palliative Care.  Passionate about holistic nursing, quality of life, and patient and family centered care.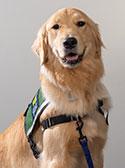 Fawn
Fawn joined the Stepping Stones Palliative Care Program team in March 2019. Our dedicated therapy dog helps bring comfort to our patients and their families. She enjoys belly rubs and holding hands. In her down time, you can catch her playing with her other Paws4Patients friends: Bindi, Denver and Anna.
Contact Us
To contact us for clinic or patient-related questions, please call 734-232-9593 or fax 734-539-0270.