The University of Michigan Disorders of Sex Development (DSD) specialists are committed to helping ease families' anxiety and fears about their child's gender assignment, future surgeries (if applicable) and overall quality of life. We provide continuous care as children grow up so they can be fully aware of their own diagnosis and share in the decision-making, addressing various issues as appropriate for each stage of their life. Together, we provide age-appropriate care, support, education and resources to both patients and families.
Families are a key member of the "team" caring for the child (newborn, young child, adolescent, and young adult). Delivering the best care possible involves learning about each family's strengths and circumstances. The team functions best when communication between providers, families and patients is open and complete. For this reason, we always encourage families to ask questions if anything is unclear. 
Endocrinology
Genetics
Gynecology
Pathology
Pediatric Surgery
Plastic Surgery
Psychology
Urology
In addition to the physicians and nurse-practitioners who see patients as part of our DSD clinic, our team also includes a number of specialists who work hand in hand with you to support your family and foster your child's healthy growth and development.
Lauren Mohnach, MS, CGC
Lauren is a certified genetic counselor. She received her Bachelor of Science degree in Zoology/Genetics from Michigan State University in 2004. She then went on to receive her Master of Science degree in Genetic Counseling from Wayne State University in 2006. She started her career at Henry Ford Hospital Department of Medical Genetics providing genetic counseling to pediatric and adult patients with various types of genetic conditions. Over time, she focused her time working with families with reproductive or fetal concerns. In November of 2012, Lauren joined the DSD team as program coordinator. She works closely with the program director to manage the team and oversee the care of our patients. She ensures that the team is addressing the medical, social, and emotional needs of our patients and their families. Lauren provides genetic counseling services, education, and support to families. She also participates in the program's research and educational initiatives. In addition to her role with the DSD program, Lauren spends half of her professional time as genetic counselor in the University of Michigan Fetal Diagnosis and Treatment Center. She also provides clinical supervision and training for genetic counseling students as well as other medical learners.
Chris Kozel, LLBSW, CCLS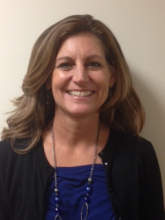 Chris Kozel received her Bachelors of Social Work from Michigan State University and spent 7 years as a Social Worker, Program Coordinator, and Quality Assurance Assessor in Florida, for a company that manages residential facilities for developmentally disabled adults. She served as a liaison between patients, families, and the community. She has significant experience promoting community inclusion by organizing and facilitating outings, as well as in the coordination of multi-disciplinary team meetings. In 2011 after 2 years of course work, volunteering, a practicum at Children's Hospital of Michigan, and an internship at the University of Michigan, Chris became a Certified Child Life Specialist. As a Certified Child Life Specialist, she has assisted with the development of a Child Life program in the NICU at Hurley Medical Center, expansion of the Child Life program in the Pediatric Cardio Thoracic Intensive Care Unit at the University of Michigan, and piloted a Child Life program in the Neonatal Intensive Care Unit at the University of Michigan. Currently Chris is obtaining certification as an Infant Massage Educator. Chris comes to the DSD program with compassion, empathy, and dedication for patients and families navigating life with a DSD. She hopes to promote Patient and Family Centered Care and networking within the DSD community, with efforts focusing on planning, coordinating, and enhancing Family Day events and developing a support network. Chris will assist with: addressing barriers that may impact a patient's successful participation in health care, communicating patient and family concerns or considerations to the team, insurance and billing needs, coordination with PFC (Patient Financial Counseling), and information related to Medicaid benefits.
Jennifer Holly, MS, CCLS, CTRS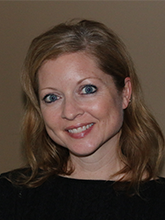 Jennifer Holly received her Bachelors of Science in Therapeutic Recreation from Eastern Michigan University in 1998 and then began her career with the University of Michigan Health System.  She worked as a certified recreation therapist in the Physical Medicine and Rehabilitation and Psychiatric units, assisting adult and pediatric populations.  This included both individual and group therapies aimed to assist patients in restoring or achieving physical or cognitive function, independence and quality of life.  She has received a second certification as a child life specialist in order to further assist children and their families in the hospital environment.  This support involves normalization of the hospital environment, diagnosis education, coping, procedure support as well as support for normal development throughout a hospital admission.   Jennifer has received her Masters of Science in the area of Organizational Leadership and Administration which led to her role as Education Coordinator for the Department of Child and Family Life.  Jennifer joined the DSD team in 2010 and strives to advocate for patient and family centered care.  This involves collaboration with the DSD team in creating a positive and supportive experience for the patients and families at C.S. Mott Children's Hospital.  Jennifer is working in the Neonatal Intensive Care Unit where she will continue child life program development.
Take the next step:
To learn more about the Disorders of Sex Development program at C.S. Mott Children's Hospital, or to schedule an appointment, call 734-232-0436.