At the University of Michigan Comprehensive Eating Disorders Program, we provide nationally recognized, evidence-based treatment of eating disorders. Our treatment services are offered by highly skilled professionals who have more than 125 years of combined experience in the treatment of these challenging conditions.
Your treatment team includes:
Dr. Daniel Gih, Lead Psychiatrist and Co-Medical Director > see full biography
Dr. Renee Rienecke Hoste, Lead Psychologist and Director of Clinical Services and Research > see full biography
Dr. Terrill Dennis Bravender,  > see full biography
Erika Feldpausch, Lead Social Worker and Clinic Coordinator
Erika Feldpausch, LMSW, is a Licensed Clinical Social Worker who has devoted her career in mental health to working with youth and their families. She specializes in using group and family therapy to nurture change and development, while emphasizing each individual's inherent capability to achieve their treatment goals. She is a patient advocate who uses a combination of empathy, encouraged skills practice, and family involvement in treatment to benefit an individual's recovery. Prior to joining our team, she developed a successful IOP at Banner Thunderbird Medical Center in Glendale, Arizona, using DBT and CBT to treat adolescents and their families with varied mental health conditions. She is a graduate of the University of Michigan School Of Social Work.
Kelsey Collins, Program Social Worker
Kelsey Collins, LMSW, is a Licensed Clinical Social Worker who completed both her undergraduate degree in Psychology and graduate degree in Social Work at the University of Michigan.  She began at UMHS as an intern on the Child and Adolescent Inpatient Psychiatric Unit and completed a postgraduate fellowship in the Child and Adolescent Ambulatory Psychiatry clinic.  Kelsey's area of clinical focus is the treatment of children and youth with a variety of psychiatric conditions.  Her training includes experience conducting individual, family, and group therapy, as well as working with numerous evidence-based treatment modalities.  Kelsey also has experience working as a School Social Worker in an elementary school setting.
Carrie Rider, Program Social Worker
Carrie Rider, BSW, received a Bachelor of Social Work from Grand Valley State University and will complete her training as a Registered Yoga Teacher in May 2013. Carrie comes to this program with several years of experience working with at risk youth in a residential program in Grand Rapids, MI. It was through this experience Carrie began to recognize the value of introducing youth to yoga and was inspired to further share her passion for yoga in a therapeutic setting.
Laurie Fortlage, Lead Dietitian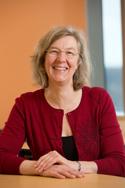 Laurie Fortlage, MS, RD, is a Registered Dietitian whose clinical specialty is nutrition counseling for patients with eating disorders.   Her passion is in helping individuals and families not only to have nutrition knowledge, but to also have the skills to apply nutrition knowledge.   Laurie has extensive experience working with individuals both on an outpatient basis, and within inpatient and partial hospitalization programs at University Medical Centers in Massachusetts and Michigan.
Jessica Stoscup, Program Dietitian
Jessica Stoscup, RD, CD, is a Registered Dietitian who began her career working in behavioral health providing nutrition therapy. Throughout her experience, she has found her niche and passion working with individuals with eating disorders. She has spent time working with patients in an outpatient and inpatient setting, and is enthusiastic to be working with patients in the U-M Comprehensive Eating Disorders Program.  Her aspiration and devotion is to help bring nutrition education to anyone who has the desire to learn, and help to challenge nutrition misconceptions.
Brenda J. Henne, Certified Teacher and Learning Specialist
Brenda Henne joins our program bringing with her extensive experience as a classroom teacher and educational administrator within a variety of settings.  Brenda has most recently been the chair for special services at a large comprehensive high school developing and directing programs and services that enabled students to meet rigorous educational standards. Her skills as an instructor, and as a strong advocate for the needs of students, will greatly benefit patients and families in our program.
Kathy Richards-Peal, Art Therapist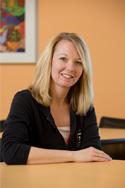 Kathy Richards-Peal received her master's degree in Art Therapy from Wayne State University and bachelors of Fine arts from Eastern Michigan University.  She has a strong belief that being involved in the artistic process can give relief and respite from both emotional and physical pain.  Being involved in purposeful work can parallel the healing experience and provide a voice and empower people when there are no words that prove justice. She has also witnessed how art helps rebuild a person's hope and belief in themselves.  Kathy has had experiences in a variety of settings; from school systems with at risk youth; inpatient mental health and medical settings; as well as working with children experiencing grief and trauma. 
Matt Bona, Patient Care Associate
Matt Bona, B.S., graduated with a Bachelor of Science degree in Psychology from Michigan State University. While there, Matt devoted much of his research involvement to the Michigan State University Twin Registry, a nationally known research laboratory focusing on the genetic component of eating disorders. His research interests include developmental changes in neurobiological, genetic, and environmental risk factors for eating disorders, as well as gender differences in risk for eating disorders. His skill set and knowledge along with his experience working with patients brings a therapeutic environment that is essential to the treatment process.
Cali Broermann, Patient Care Associate
Cali Broermann, M.S., received a Bachelor of Arts from Austin College and a Master's of Science in General Clinical Psychology from Eastern Michigan University.  As a Behavioral Health Technician at the Remuda Ranch LIFE Program in Chandler, AZ, she provided a positive and safe milieu for female adolescents and adults with eating disorders and anxiety disorders.  Cali broadened her knowledge of eating behaviors through her practicum at Henry Ford Health Systems in Detroit, Michigan.  Her clinical and research interests include the treatment of eating disorders such as anorexia nervosa, bulimia nervosa, and emotional eating.
Take the Next Step
Schedule an evaluation or learn more about the University of Michigan Comprehensive Eating Disorders Program, call 877-475-MOTT (877-475-6688).