At the Michigan Medicine Comprehensive Eating Disorders Program, we provide nationally recognized, evidence-based treatment of eating disorders. Our treatment services are offered by highly skilled professionals who have more than 125 years of combined experience in the treatment of these challenging conditions.
Your treatment team includes:
Dr. Terrill Bravender, Program Physician and Section Chief - Adolescent Medicine
Dr. Kathleen Mammel, Program Physician and Co-Medical Director
Dr. Catherine Miller, Program Physician
Dr. Jessica Van Huysse, Clinical Director
Jessica Homady-Selva, Program Nurse Practitioner
Kelsey LaLonde, Program Social Worker
Kate Fawcett, Program Social Worker
Stephanie Koenig, Program Social Worker
Candace Harmer, Program Nurse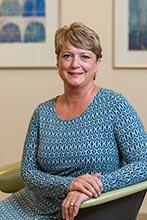 Candace Harmer, RN attended both Oakland Community College and Wayne State University School of Nursing.  Candy spent over 20 years working in the areas of Pediatric Intensive Care, and Pediatric Cardiac Catheterization at the Children's Hospital of Michigan- Detroit Medical Center.  She began working at Mott Children's Hospital in 2012, and within nine months realized a career goal of working in Adolescent and Young Adult Medicine.  She further expanded this role to officially join the Comprehensive Eating Disorder's team in 2016.
Carrie Rider, Intake Coordinator and Program Social Worker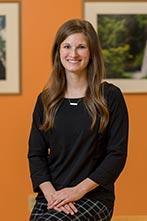 Carrie Rider, LBSW, received a Bachelor of Social Work degree from Grand Valley State University. Carrie joined the Comprehensive Eating Disorders Program in 2012 as an Activity Therapist and transitioned to an Intake Coordinator in 2014. Prior to her work at Michigan Medicine Carrie served homeless and at risk youth in a residential setting as an Intake Specialist and Residential Crisis Counselor. Carrie is a strong believer in the power of Family Based Treatment and values the opportunity to connect patients and families with the care they need.
Samantha Savage, Intake Coordinator and Program Social Worker
Samantha Savage, BSW, received a Bachelor of Social Work degree at Eastern Michigan University in 2015, and is currently working towards the completion of her Master of Social Work degree at the University of Michigan. Samantha has experience working for the Guest Assistance Program (GAP) and the Muscular Dystrophy clinic at Michigan Medicine, to meet non-clinical needs of patients and families and assist with the removal of any barriers to care. Samantha also has practice with helping to administer a program that focuses on preventing mental health issues during hospital admissions.
Laurie Fortlage, Registered Dietitian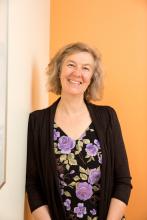 Laurie Fortlage, MS, RD, is a Registered Dietitian whose clinical specialty is nutrition counseling for patients with eating disorders. Her passion is in helping individuals and families not only to have nutrition knowledge, but to also have the skills to apply nutrition knowledge. Laurie has extensive experience working with individuals both on an outpatient basis, and within inpatient and partial hospitalization programs at University Medical Centers in Massachusetts and Michigan.
Janelle Gutzeit, Certified Teacher and Education Specialist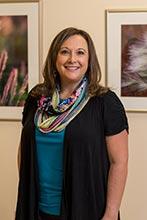 Janelle Gutzeit, MATL, is a certified teacher with a Michigan Secondary Education Teaching Certificate. She earned a Bachelor's degree in Mathematics and Social Studies at the University of Michigan – Flint and a Master's degree in Teaching and Learning at Nova Southeastern University. Janelle brings fifteen years of experience in teaching all levels of high school Mathematics and STEM Education to the program. Her extensive experience with both Honors and At-Risk students will greatly benefit patients and families in coordinating educational needs during treatment.
Caroline "Cali" Dumas, Outpatient Therapist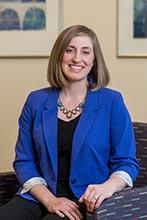 Caroline "Cali" Dumas, MS, TLLP, received a Master's of Science in General Clinical Psychology from Eastern Michigan University and Bachelor of Arts degrees in Psychology and Communication Arts from Austin College. She is experienced in conducting individual, family, and group therapy and has worked in outpatient, partial hospitalization, and residential settings for the treatment of eating disorders. Her training includes Family-Based Treatment, Dialectical Behavior Therapy, and Cognitive Behavioral Therapy. Cali supports and empowers families and individuals through the recovery process with compassionate, understanding, and evidence-based care. She has a passion for working with this population and their loved ones and enjoys sharing the message that full recovery from an eating disorder is possible.
 Kellsey Smith, Patient Care Tech Associate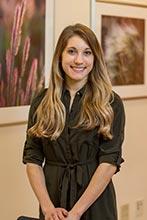 Kellsey Smith, B.S., received a Bachelor of Science in Biopsychology, Cognition, and Neuroscience from the University of Michigan. Previously, Kellsey worked as a Behavior Technician leading in-home therapy sessions for children diagnosed with autism spectrum disorders, where she gained experience maintaining a therapeutic environment, utilizing emotional regulation techniques, and coaching parents. Kellsey's clinical focus is to increase eating disorder awareness and education, as well as improve upon our own understanding and treatment techniques by conducting clinical research.
Shavonne Roberson, Patient Care Tech Associate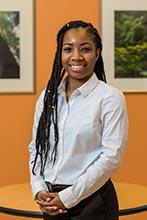 Shavonne Roberson, B.S., received a Bachelor of Science in Health Science from Saginaw Valley State University and a Certified Nursing Assistant certificate from Washtenaw Community College. Shavonne has experience working with youth in health care settings from previous internships at Mott Children's Hospital and Mid-Michigan Children's museum in Saginaw, where she planned and coordinated daily youth activities that were therapeutic and educational.
 Alexandra Russell, Patient Care Tech Associate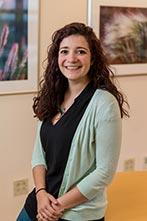 Alex Russell, CNA, BS, received her Bachelor of Science in Psychology from Eastern Michigan University. She gained patient care experience working as a health technician with a Wellness Program, specializing in preventative medicine. Throughout her studies and work, she realized a pronounced interest in Behavioral Medicine and patient teaching programs. She also has a strong background working in the service industry, gaining valuable skills in communication and teamwork. A strong believer in family advocated recoveries, she enjoys working with and encouraging patients to obtain their goals.
Take the Next Step
Schedule an evaluation or learn more about the University of Michigan Comprehensive Eating Disorders Program, call 877-475-MOTT (877-475-6688).